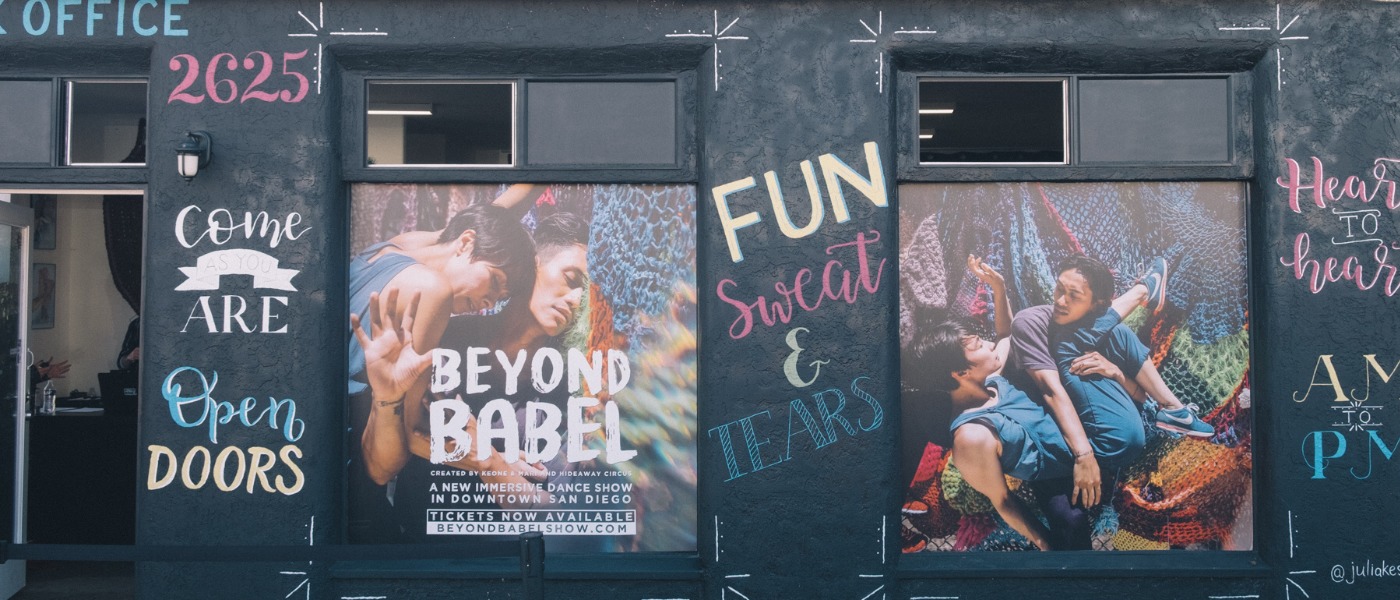 ---
BEYOND BABEL is a new dance show created by Keone & Mari Madrid and Hideaway Circus. The production is inspired by the classic tale of Romeo & Juliet and current social stories from all over the world. BEYOND BABEL is told entirely through the style of West Coast Urban Dance and is currently playing in a custom pop-up theater space near Downtown San Diego.
BEYOND BABEL is about the division of families, friends, and a community of people as authorities decide to build a wall between them. We follow two divinely linked lovers as they reconcile with the rising tensions of a populace cut in half. The show is set to a contemporary soundtrack and features a cast of twelve elite dancers.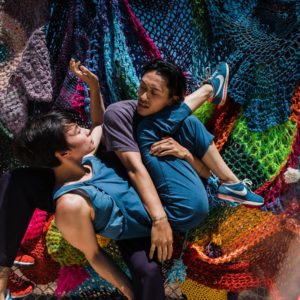 BEYOND BABEL features large crochet backdrops, art installations, and yarn-based props created by artist London Kaye.
A limited number of tickets for each show are available for purchase in-person at the Box Office 1 hour prior to the performance. Shows playing through March 30th.