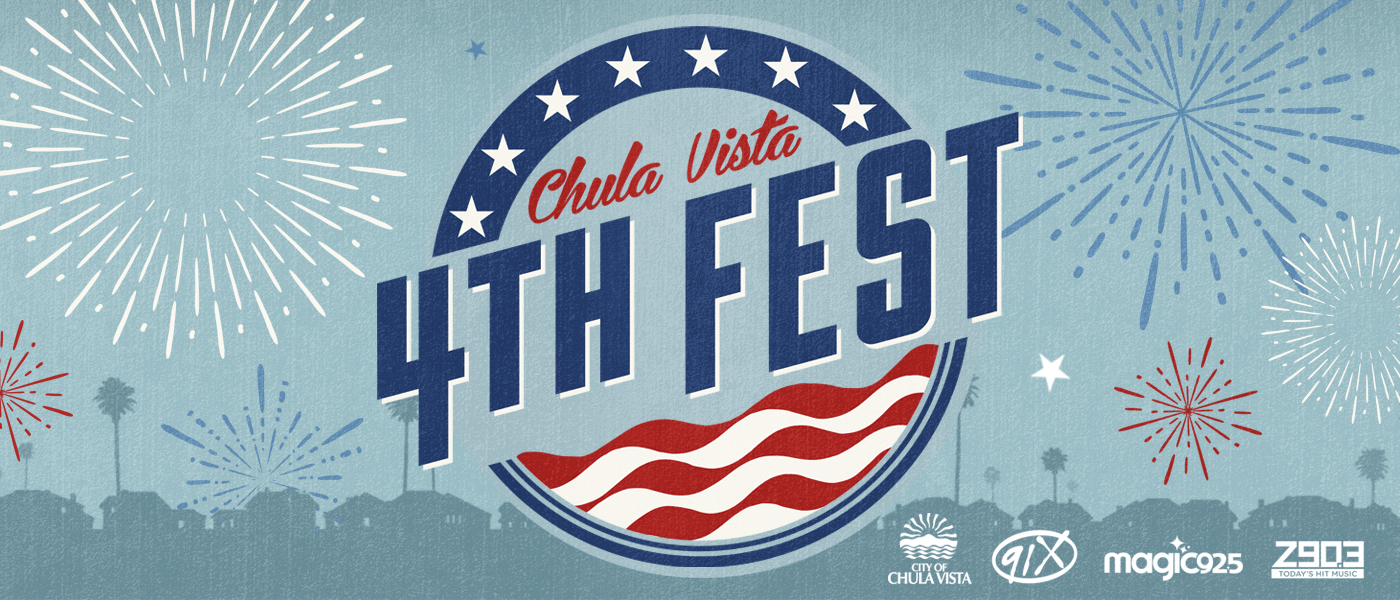 ---
FIREWORKS DISPLAY  |  FOOD TRUCKS  |  FREE
Viewing Locations:
THE LAKE – Enjoy FREE fun all day!
Mountain Hawk Park
A spectacular fireworks display will be featured at the Chula Vista Elite Athlete Training Center on the Fourth of July beginning at 9 p.m.
The fireworks will be set off with special simultaneous music on the radio. Participating stations are 91X – San Diego, MAGIC 92.5 | San Diego, and Z90.3 | San Diego. Gold sponsor of the event is Seven Mile Casino.
Parking:
– Parking at the training center is $10, cash only, per auto and limited to 400 cars.
– Parking at New Hope Community Church of East Chula Vista, California, 2720 Olympic Parkway, is free.
– Street parking is available on a first-come basis.
Training Center:
Gates open at 6 p.m. and alcohol is not allowed on the premises; vehicles may be searched. Animals and drone are strictly forbidden at the Training Center.
Mountain Hawk Park:
The park, located at 1475 Lake Crest Drive, opens at 6 a.m. and can accommodate 3,000 people for viewing the fireworks display. The Park features food trucks and special performances by Fern Street Circus beginning at 2 p.m.