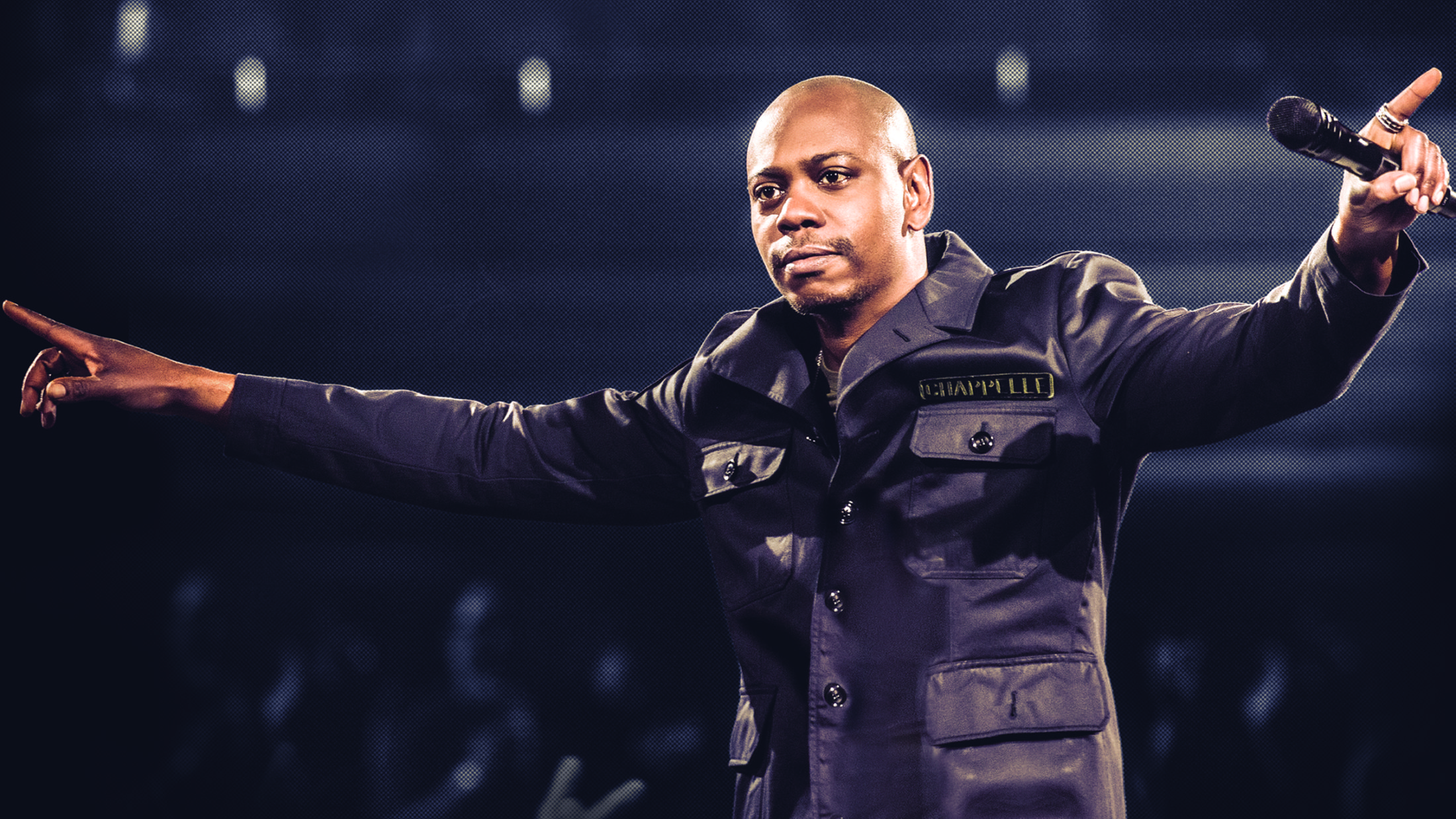 ---
Dave Chappelle is a stand-up comedian and actor whose trademark wit and sharp irreverent social commentary explores race, popular culture, sex, drugs, politics and fame.
Arguably the most touring comic on the circuit, Chappelle has performed over 1500 concerts in the past four years, selling out shows within minutes of the announcements. In 2017, Chappelle celebrated 30 years in comedy by releasing not two but four highly anticipated stand-up specials on Netflix.  The first two specials, The Age of Spin and Deep in the Heart of Texas, released in March. He received an Emmy Award for his debut episode on Saturday Night Live. His memorable and panoramic monologue was the comic relief the country needed following the 2016 Presidential election which personified our nation's deep racial divide. He capped off the year by releasing the remaining two stand-up specials, Equanimity and The Bird Revelations, on New Year's Eve. In 2018, Chappelle received Pollstar's Comedy Tour of The Year Award as well as a Grammy Award for the Best Comedy Album for his double feature, The Age of Spin and Deep in the Heart of Texas, delivered on vinyl.
Chappelle was the mastermind behind the 2003 sketch comedy hit, The Chappelle Show one of the highest rated programs on Comedy Central.  The show earned three Emmy nominations and went on to become the bestselling TV show in DVD history.
This is a strict NO CELL PHONES ALLOWED show. Please leave your phones in your cars or at home. Anyone who brings a cell phone will be required to place it in a locked pouch. Everyone is subject to a pat down and wanding.  Anyone caught with a cell phone inside the venue will be immediately ejected.
Pilot Boy Productions, Inc. and/or Dave Chappelle own all rights in the content and materials delivered during his performance (the "Materials"). Any use of the Materials without the express prior written consent of Pilot Boy Productions, Inc. is strictly prohibited and is punishable to the full extent of the law.