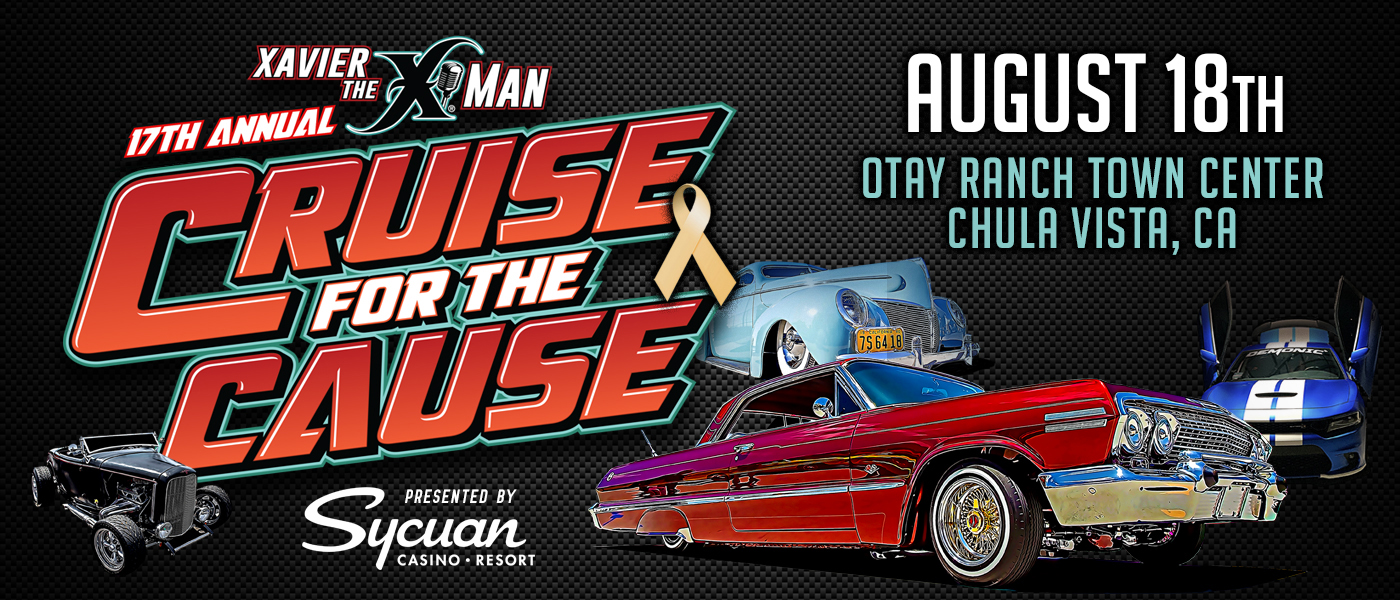 ---
Magic 92.5 presents Xavier The X-Man's® Cruise for the Cause on Sunday, August 18th from 10am-3pm.
Pedal Bikes and Toy Cars are free.
The Car Show is FREE and open to the public!  Enjoy LIVE MUSIC and a KIDS ZONE.
We encourage you to please donate blood and sign up for the bone marrow registry.
***Vehicle Registration is full!  See you this Sunday!***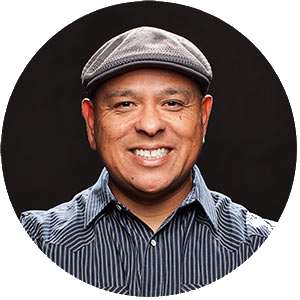 For the past 17 years, I have been organizing my annual car show to benefit children with cancer. It started with only a few participants and now has grown to hundreds of vehicles and thousands of spectators.
It gets bigger every year, which means more money is raised for the Emilio Nares Foundation, a non-profit organization in San Diego that helps kids and their families battling cancer.
I personally would like to invite you to be a part of my 17th Annual Cruise for the Cause Car & Bike Show.
It's a great free family event and it's open to the public. It will feature an entertainment stage, a kid zone, and a huge car & bike show.
You can make a donation, donate blood with the American Red Cross or register your name in the National Bone Marrow Registry. The goal for my car show is just to help others in need; especially those who need a bone marrow match and are dealing with cancer.
Remember, you don't need to be into cars to help save a life. Please spread the word about this years 'Xavier The X-Man's® 17th Annual Cruise from the Cause', I really need your help to make this a success. The more people who donate blood & join the National Bone Marrow Registry, the more lives we can save.
Part of the proceeds will benefit the Emilio Nares Foundation – providing information and support for children with cancer – a great organization that provides support and advocacy to children and families suffering from the effects of cancer.
I hope to see everyone there!
'Til next time,

This year, I want to make sure the maximum dollars raised goes directly to help the families in need. To accomplish this, we have restructured the car show from "competitive" to "FUN"petitive!  We will have honorary judges from the community granting recognition awards in different "fun" categories (i.e. CC with most participants, furthest distance traveled to participate).  My hope is that there will be MORE money to donate, even though there will be a few less awards handed out.  I know that our always generous car community would want this as well. With increased money to donate, hopefully this translates to  more gas money, tires and tunes ups for the vehicles used to transport the children.