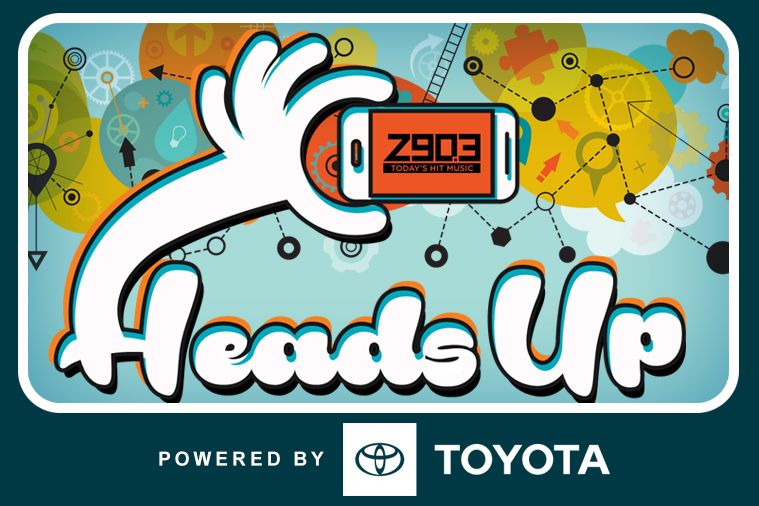 Hey!!! Thanks for stopping by the Morton in the Morning Heads Up page! We hope you love playing the game as much as we do! We play each weekday morning at 6:40am and 8:40am.
WE WANT YOUR WORDS!
If you have words you would love to hear us try to define during Heads Up, send us your list! If we choose your list and use it on the air, we will shout you out and YOU can win our weekly prize! We need 2 lists of 12 words. Please remember no compound words  or proper nouns. Click the link below to send your list and good luck!
HEADS UP CHAMPION ANNUAL GRAND PRIZE
Can YOU set the record for the most words defined in 30 seconds? If you can beat the current record of 11 words and it remains unbeaten until the end of the year, you will be crowned as the Heads Up Grand Champion! Your title will include a certificate as a Master Heads Up Champion in our Hall of Fame and the fortunate recipient of a pair of SeaWorld tickets for retaining that rare distinction!
Think you are up to the challenge? Make sure to tune into Morton in the Morning each weekday at 6:40am and 8:40am and call 570-1903 to play!
Download Heads Up and practice!
Get the app here and play with your friends!