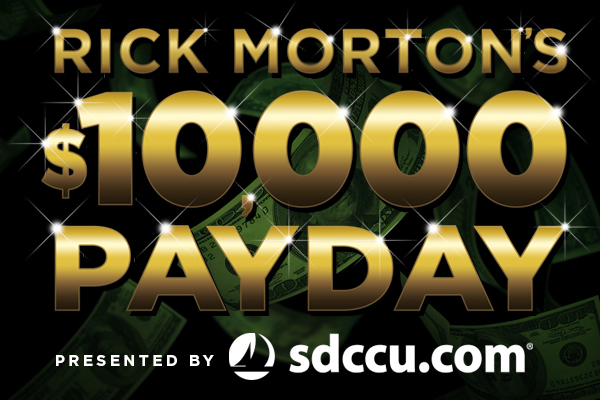 Starting February 3rd, Listen for code words at the beginning of every hour, weekdays from 8AM-5PM. Each CODE WORD you hear is another entry for $10,000 … so you can earn at least 10 entries every day! The more entries, the more chances you have to win
We'll give $10,000 CASH to a SAN DIEGO COUNTY winner on March, 16th!
See official contest rules here.