Lean on Z presents Feel Good Fridays – A weekly segment that helps you start the weekend on a positive note. Check back every Friday for good news and up-beat stories.
A Lonely Sea Otter Finds Love Online Through a Dating Site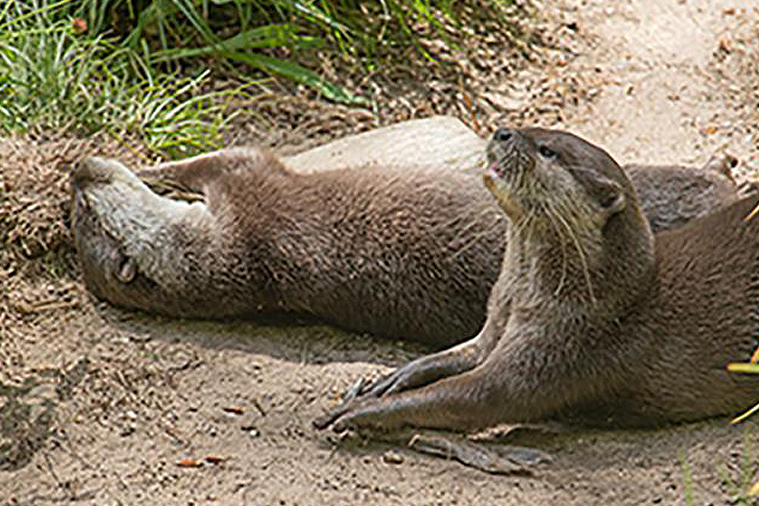 Friday, October 23rd, 2020
This story comes from England, where a lonely sea otter who lost his mate was able to find love again thanks to a dating website! Harris, A 10-year old otter living at the Cornish Seal Sanctuary, found himself alone for the first time in 4 years. So, the sanctuary team created a dating website for Harris, complete with profile and photos, in hopes of finding another otter to pair with. Luckily, the curator at another wildlife sanctuary saw the website, and they had an otter named pumpkin, who also recently lost her partner. The two otters met, became companions, and now Harris lives happily with Pumpkin in her habitat. Find love on the internet is possible, just as Harris the sea otter.
— Rick Morton
Feel Good Fridays is supported by Pick Up Stix. Download the Pick Up Stix App Today on your iPhone or Andriod. It's fast, it's easy and for a limited time, you'll get $5 off your next order of $10 or more after your first purchase. They serve wonderful, flavorful Asian Cuisine in a safe, contactless environment. Pick Up Stix –  So Wok'n Good.