Lean on Z presents Feel Good Fridays – A weekly segment that helps you start the weekend on a positive note. Check back every Friday for good news and up-beat stories.
FEEL GOOD FRIDAYS: The homecoming queen gave away her crown to comfort a grieving family and set an example for us all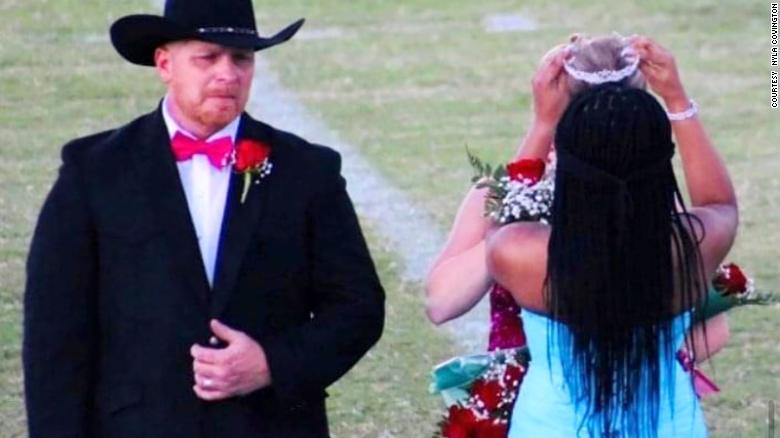 Friday, October 15th, 2021
TODAY'S STORY COMES FROM FORREST COUNTY AGRICULTURAL HIGH SCHOOL IN MISSISSIPPI, WHERE A HOMECOMING QUEEN SHOWED AN INCREDIBLE DISPLAY OF KINDNESS AND COMPASSION BY PASSING THE CROWN AND TITLE TO A FELLOW GRIEVING STUDENT. SENIOR NYLA COVINGTON WAS VOTED HOMECOMING QUEEN BY HER CLASS, BUT DECIDED TO GIVE THE AWARD TO BRITTANY WALTERS, WHOSE MOM HAD RECENTLY PASSED AWAY FROM CANCER. BRITTANY'S MOM A.J. WAS AN ADMINISTRATOR AT THE HIGH SCHOOL, KNOWN BY EVERYONE AS THE "SCHOOL MOM." SO WHEN NYLA WAS NAMED HOMECOMING QUEEN, SHE IMMEDIATELY PASSED THE CROWN TO BRITTANY TO SHOW HER SUPPORT. "SHE'D RATHER HAVE HER MOM THAN A CROWN," SAID NYLA. "BUT I WAS JUST LETTING HER KNOW THAT SHE WAS LOVED BY MANY AND ESPECIALLY ME." WHAN AN AMAZING HEARTFELT ACT SHE'LL NEVER FORGET.
— Rick Morton
Enter below to send us your own story
BROUGHT TO YOU BY SERENE HEALTH
Serene Health treats individuals, couples, familys and groups for over 90 behavioral health conditions with evenings/weekend and telehealth options.